DEWA has been constantly endeavouring to maintain its status as a leading sustainable world class utility. In this pursuit of excellence we have to adopt several international standards to validate performance excellence.

SAIDI (CML) and SAIFI are two such well known reliability indices (IEEE-1366, 2012) in the distribution network followed by most of the leading Utilities worldwide.
These indices help in ensuring the highest level of network reliability with minimum down time thereby maximizing Customer happiness and achieving strategic goals.
These indices can be categorised based on the cause and nature of the interrupting events. The two main categories are Forced and Planned interruption events.
The definition and calculation methodology based on IEEE 1366, 2012 is as follows:
SAIDI (CML) - (Forced +Planned)
SAIDI (CML) index indicates the total duration of interruption due to forced & planned outages for the average customer during a predefined period of time.

(Its unit is in Minutes). SAIDI (CML) is a prominent index to be monitored and are calculated separately for forced and planned cases in DEWA.


SAIDI (CML) = Sum of Total Customer interruption duration (Forced & planned)* / Total no of connected customers served.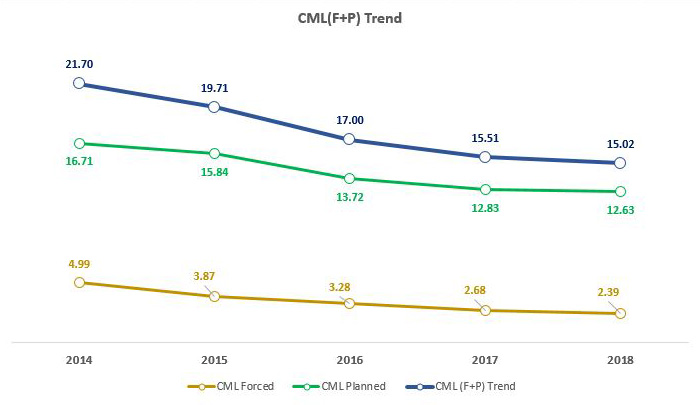 The System Average Interruption Frequency Index (SAIFI) indicates how often the average customer experiences a sustained interruption over a predefined period of time.(Its unit is Number).SAIFI is a prominent index to monitor the frequency of customer interruptions.
SAIFI = Sum of Customer interrupted in the period (Forced & Planned)* / Total no of connected customers served.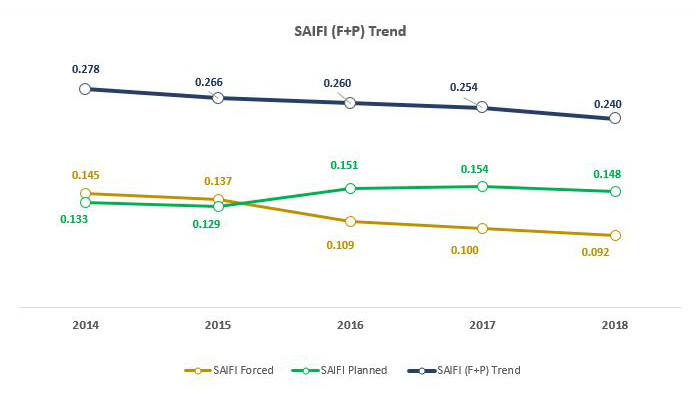 * As per the international standard IEE1366-2012, momentary customer interruptions less than 5 minutes are excluded.